Hosted in Canada Surveys is a subscription-based service. Much link your cable or cellular plan, you continue paying for your service on the renewal date of your subscription (which may be monthly, quarterly, or annually) until you request that we cancel your account.
If you're subscribed to our One Survey plan, and you've added additinal surveys to your account, you can request individual surveys be cancelled. In additional, of course, you can request to have your entire account terminated.
If you're subscribed to one of our Enterprise plans, you can request to cancel various add-ons you've opted for or termination of your entire account.
You can learn more about our Termination & Cancellation policy by reviewing our Terms of Service (see Section 9).

When we cancel your account, your surveys and any related data are deleted from our infrastructure and will be unrecoverable. Be sure to download and backup any data that you wish to retain prior to requesting cancellation.

When we terminate your account, we also remove your credit card details from our automated payment system.
To start the process, login to your survey account's Dashboard and click on the box
Manage Subscription
: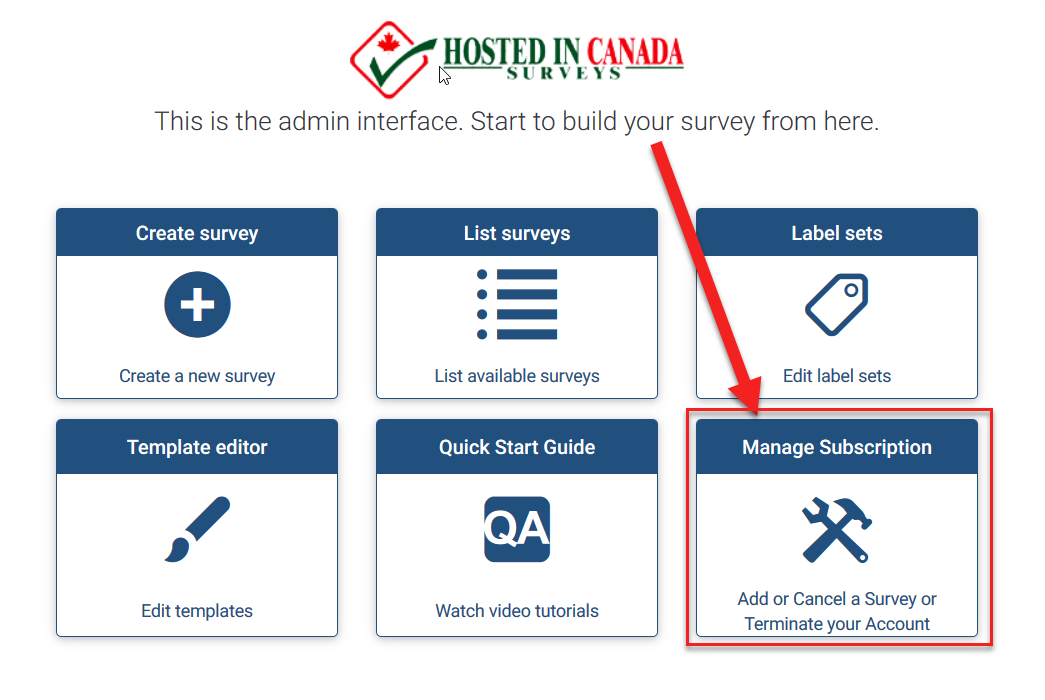 Then select the appropriate choice (to cancel a survey or terminate your account):